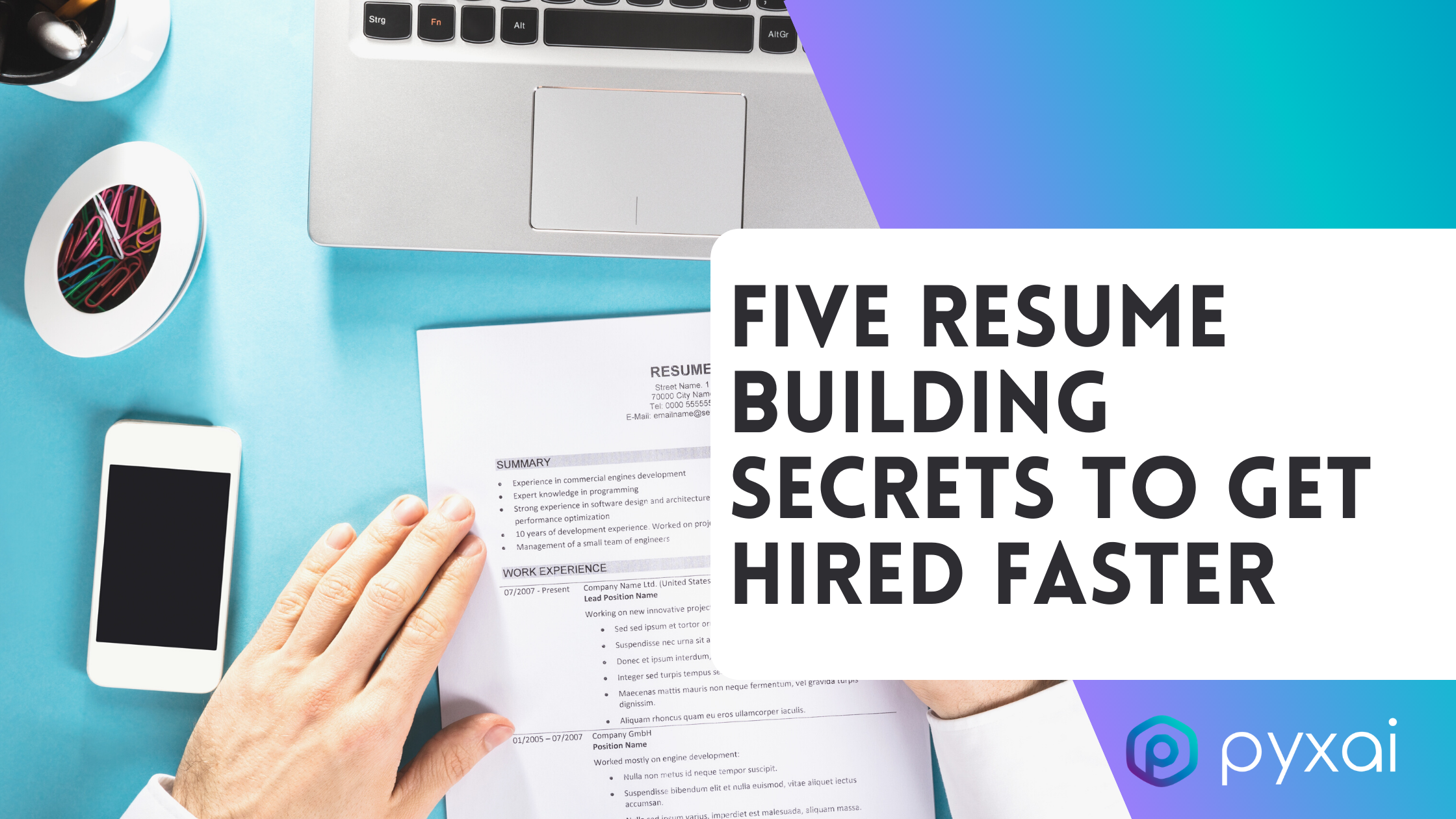 Five resume building secrets to get hired faster
Five resume building secrets to get hired faster
When we created our resume building tool last year, we had the vision to create something different, helpful, something that people will benefit from. We also did a lot of research to find out why people applied for jobs but hardly got calls for an actual interview.
Here is what we found out: Most recruiters and employers use an ATS (Applicant Tracking System), a software that enables the electronic handling of recruitment and hiring needs. Basically a system that will mandate if your resume should land or not on the employers' hands. Your probability to be hired has a 75% chance of failure if your resume is not within their standards.
So, what can you do to get the perfect resume to make your job search easier? How do you go from "no one is looking at my resume" to "my resume is the one that got me hired"?
Here are five secrets to help you formulate a strong resume, that will get you hired faster. (Plus, a bonus tip!)
--------
Jump to section:
--------
Make your resume tailored to the job you are applying for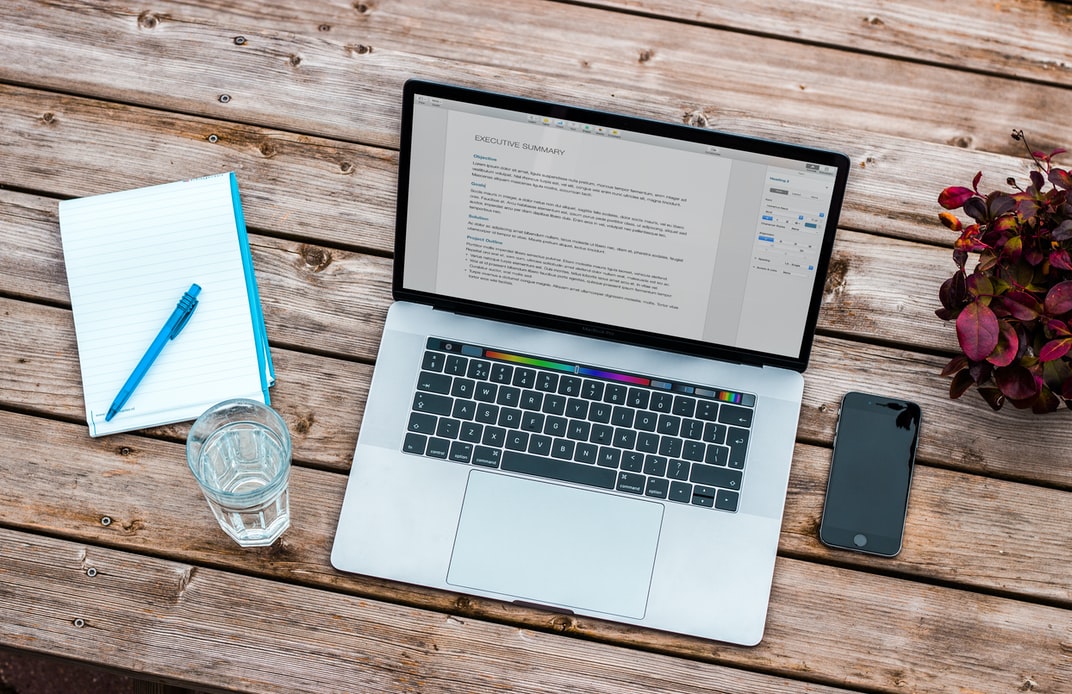 This is extremely important. Most people lay out their resumes as a chronological list of all of their experiences, without focusing on the position they are applying for; this is a sure way to get it ignored.
It is a good idea to understand the hiring company's needs, identify the exact skill sets they're looking for, and the specific qualifications the job requires.
Once you have identified the criteria, adapt your resume to those specific skills and qualifications coupled with your work experience.
Your resume will work better when it highlights the skills and expertise you bring, to fulfill the responsibilities of the job you're applying for.
Have a good header section
A resume header is the most basic section, however is also one of the most important. Why? This is the first thing a hiring manager will see. It should have a summary or a clever headline and your most relevant experience should be up there too.
It should look professional, have your contact information clear, and a basic but good description of who you are professionally. Examples: " Goal-Oriented Senior Accountant with Five Years of Accounting Experience." Or "Award-Winning Editor Skilled in Web Design". These are clear, concise sentences that pack a punch and show the value you can bring to them. These eye-catching phrases will make the recruiter want to read more.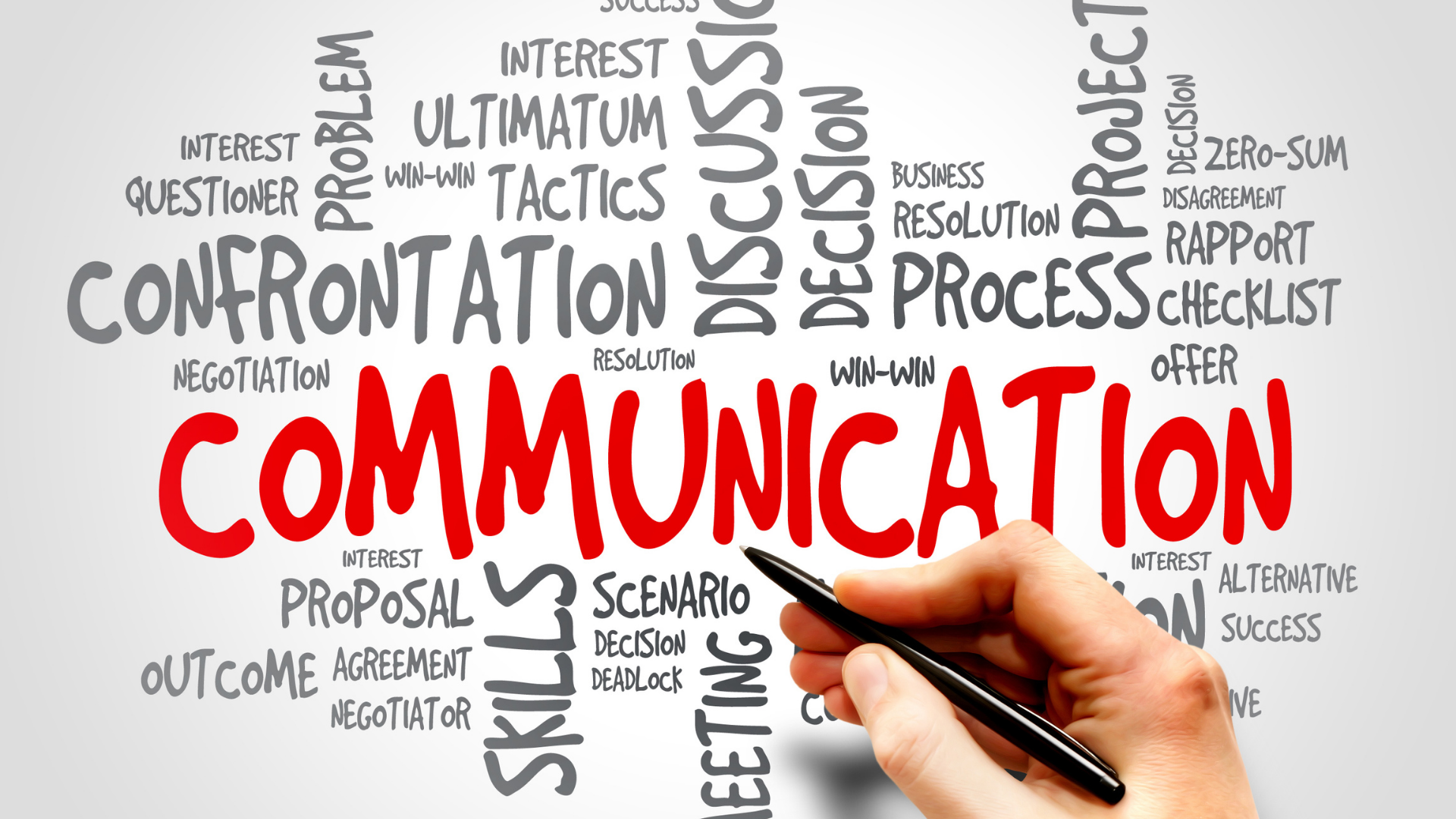 Make your skills stand out and pick the right keywords
Ensure that the skills you list in your resume, match the requirements of the job. Analyze which skills and keywords are mentioned in the job description and match them. This is critical to your resume's performance. Many times, recruiters don't read the full resume, but instead take a glance at the aspects they consider more important.
Also remember what we mentioned before, the ATS systems. The key is to improve the performance of your resume to get picked up by those search engine algorithms. Research resume keywords for the job title you are applying for to ensure you're using the right keywords to get your resume sent over to recruiters.
Host it online
Digitalization has been accelerated by the constraints of the pandemic which means your resume should be no exception. Online resumes offer more flexibility and room for creativity. You can have multiple versions which facilitates easy tailoring for a specific job. The added bonus is that you can use it to link out to other websites or portfolios increasing your chances of favorability.
With Pyxai you can build free resumes online, host them and also share it with others. If this is the first time you hear about us and you're curious about how our tool works, check out the benefits yourself of our Free Resume Builder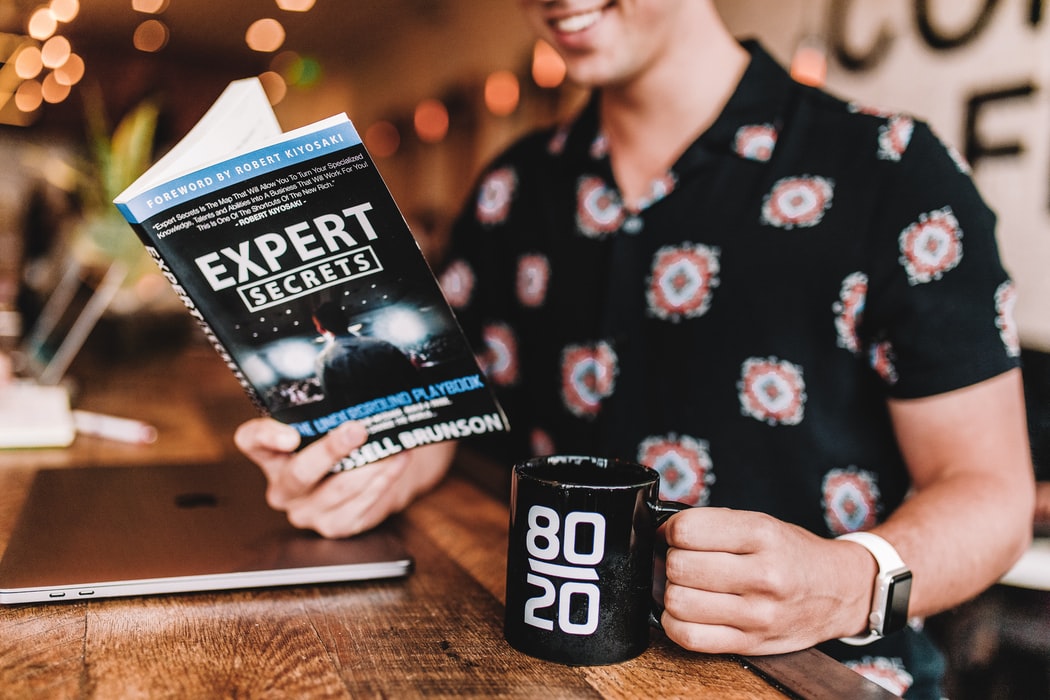 Have an expert review your resume
Finally, after your resume is ready, the best practice is to have an expert review it. Unless you are a professional resume writer, creating an awesome resume, the one that will be noticed by recruiters, can be a struggle for most of us. A low quality resume is one of the main reasons why people apply for jobs, but never get a call.
Reviewing your resume with a professional, ensures that you hone in on what recruiters are looking for, highlight the details that will give your greater visibility, and confidently identify your best values and skills.
It is a great idea to have an expert review it as soon as you have it done. Use our top resume review Experts Advice. A professionally polished resume can be one of the best investments to achieve the goal of landing the job you want. This will definitely set you apart from the millions of other job seekers also looking for a job.
---
Bonus! How to get a soft skill and hard skills edge
The best recruiters identify the best candidates to be the ones who already have some job experience where they showed some hustle. Showing hustle is a great way to demonstrate soft skills - it means you are resourceful, action-oriented, and manage yourself and others well. It doesn't matter what the industry is; it could be running shipping in a warehouse or serving at a restaurant. The point is to show actions that implies a hustle, can-do attitude. This could be listed on your resume as an employee award, specific high accomplishments, and phrases that express high levels of focus, drive, or self initiative. Phrases like:
Demonstrate a high level of initiative
Self starter
Know how to show up on time and get things done; problem solver
Know how to work well with people
Great innovator and create new and unique methods and procedures
Effectively apply new concepts and techniques
These phrases give a good impression that you have great potential for soft skills that are quite difficult to teach on the job. Employers can't teach an employee to have a can-do attitude, that happens innately. So when you say that you are a "self starter", that gives the recruiters a cue that you may have the type of attitude and behavior they really want. To make it a no brainer for recruiters, couple soft skills like drive, motivation, and creativity with actionable tasks in which you achieved something or accomplished a goal. Here are some examples:
Used my passion for MS Access to flag low-performing portfolios in a database. Increased average client revenue by 9%.
As a side project for our team, made an app to allow voice control of lights, front door, and thermostat in our office by using a Google Nest and Raspberry Pi. Everyone loves the automation.
Created an incentive driven, content-writing competition among team members which resulted in increasing landing page conversions by 108% in 6 months.
Assisted the CEO with external and internal reporting by creating captivating slideshows in Powerpoint, Prezi, and Keynote.
Helped our budget by saving the company $900,000 through a company-wide automation initiative that I collaborated in.
Wrote 6 successful grant applications that received $180,000 in funding for our non-profit and trained others in grant writing.
These are all great ways to demonstrate how you used your soft skills and hard skills to accomplish a goal. It gives recruiters confidence that you're likely going to execute the same type of hustle in your new job, too. Also, recruiters like to see continuous effort on behalf of the job seeker. So even if you haven't had a job in a while, make sure you fill up the time gap with some volunteer work or other forms of development like a bootcamp. Check out the top bootcamps in 2020 if you're interested in exploring careers in tech.
When speaking of tech, technical skills, or hard skills, tell employers you actually have the abilities that will allow you to effectively fulfill job-specific tasks. Hard skills can be learned through education, certifications, courses, special training, bootcamps, and on the job. These skills are usually focused on specific tasks (like payroll or web design) and require the use of software, equipment, or tools. Here are a few examples of hard skills:
Graphic Design
Video Editing
Accounting or Billing
Civil Engineering
Social Media Marketing
Reporting and Data Analytics
For both soft skills and hard skills, keep in mind what we mentioned prior and don't just make a list of what you've done and what you know and call it a day. It is super important to tie your phrases back to the job description by identifying skills-related keywords and use those in your resume. For example, if the job description says: "Advanced Excel skills", then a great phrase to add on your resume would be: "Wrote an Excel macro with 20 formulas to automate a budgeting spreadsheet that saved the team 3 hours of work a week." If the job description says: "Must be dependable and reliable", then you could say: "Always consistent, dependable, accurate, and reliable in carrying out my projects to a successful conclusion". These phrases have the potential to provoke interest and lure the recruiter to learn more about how you did those tasks.
Conclusion
There is no doubt a resume is the most important document you will ever own when applying for jobs. If it is good, you will get closer to landing a job, if not, then it will take you longer to find one. A recruiter typically spends 6 or so seconds looking at a resume, so without a favorable initial, quick first impression, a prospective employer is likely to stop considering you as a suitable candidate. They quickly move on other candidates who have provided better resumes. Think of a resume as a tool for marketing yourself. It's more than just a document, it's an extension of your professional self.