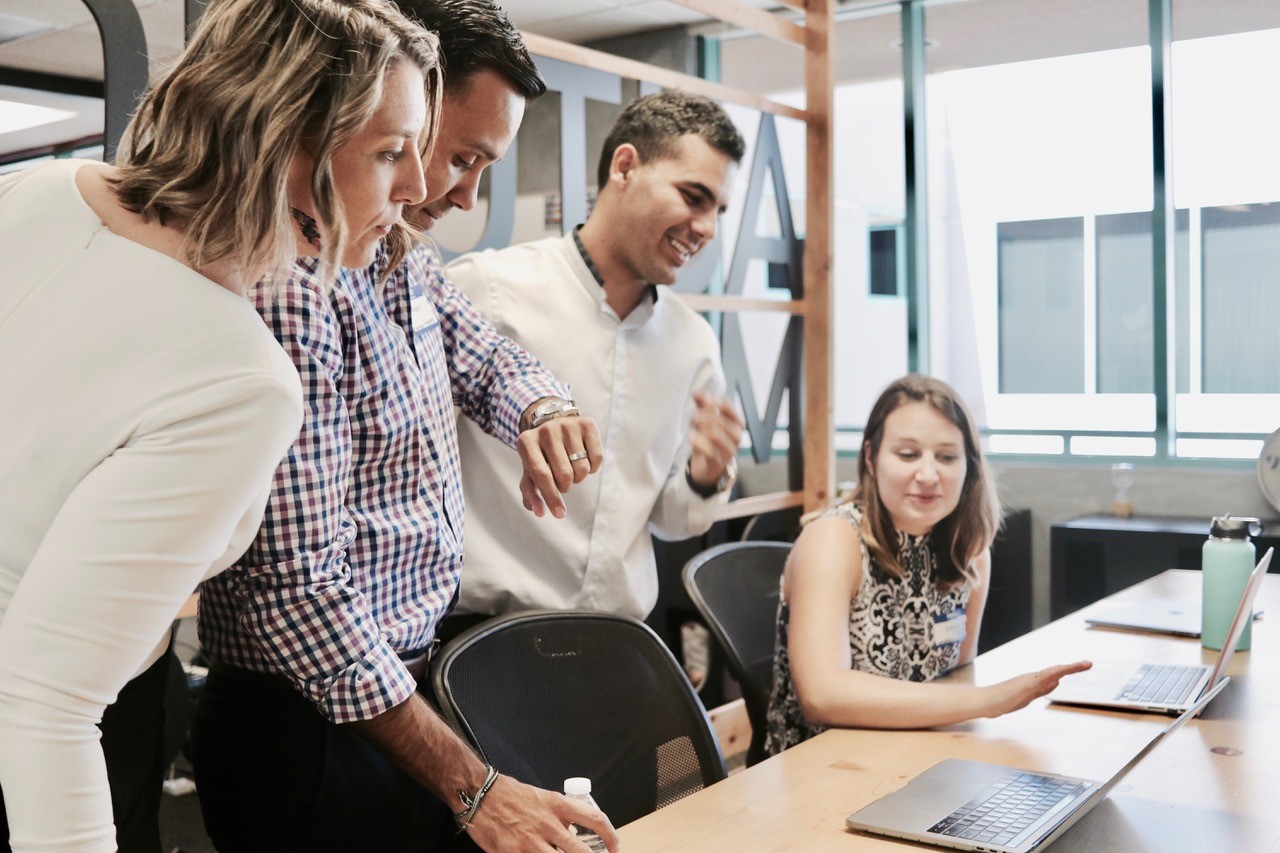 3 Ways to Upgrade Your Hiring Strategy in 2021
Throughout the Pyxai journey, we've connected with many founders, business owners, and professional organizations and we'd like to share a few takeaways we've found useful.
To begin, it's really important to grasp the fact that "we're not in Kansas anymore". The conventional talent acquisition process has been upended by a myriad of factors caused by the pandemic. The labor market isn't the same, the hiring processes aren't the same, employees' expectations aren't the same…you get the idea. So now that it's pretty clear that things are probably not going to go back to the way they used to be, it's time to shift our mindsets to meet this shifting hiring reality. We must be flexible, nimble, and resourceful. We have to think out of the box in order to meet our hiring goals.
Before moving a muscle, set a strategy! Try to identify a balance that works for your business. Consider the following: Your personal location, office location, the location of the talent you're targeting...Where are your clients/customers? What percentage of your staff is on-site vs remote? Is it 20% remote, 80% in person? Or 20% in person, 80% remote? It is vital for you to plan ahead and bake in contingencies. What happens if you can only hire 5 when you need 10? PLAN.
Below are the three ways to start shifting your hiring strategy now.
Identify a "hub" and use that target to find talent
Is it Utah, Columbia, or Bangladesh? Wherever you've identified you can find talent your startup needs, it's probably a good idea to stick to that location until you've hired more than a few individuals in the same vicinity. Why? Because they'll be able to meet with each other and that alone can make a world of a difference to remote workers. In my humble opinion, it's best to have a few locations with groups of remote workers in them, than everyone distributed all over the world. You can't outsource camaraderie and rapport. Research areas that may have the talent you're looking for. Consider local laws. Also, it may be a good idea to develop policies that are inclusive of everyone regardless of where they're at.
Don't let the hiring hustle distract you from your main hustle
It's much better to laser-focus on hiring for a short period of time to hire what you need for the near future. When the near future becomes reality and you outgrow that stage, then you go on another hiring sprint. Involve as much staff as possible to make sure that your hiring goals are effectively met asap (have everyone work on referrals and connections on LinkedIn!) - this will help you get back to scaling and growing much sooner. Like fundraising, some founders/business leaders hire all year long…not sustainable if you're really focusing on the growth of your business. Consider alternatives, like hiring sprints.
Also, consider your budget and compete only where you can. Stay authentic to your company's values and needs. Focus on what you have to bring to the table and the benefits you can realistically offer. There's always going to be another business that has juicier benefits, higher salaries, etc. If your company isn't there (yet), save yourself some energy and don't worry about the 'great' talent that goes there. Develop a strategy to find the hidden gems and diamonds in the rough...after talking to many companies, believe me when I say they're the ones that tend to make a huge difference (they got something to prove!).
Get Creative
Unconventional times call for unconventional strategies to attract talent. Do something unexpected on social media. Advertise your jobs on your blogs, podcasts, or heck - even at a speaking event. Make a scavenger hunt and whoever finds what you hide they automatically get an interview. Turn to gamification to attract younger job seekers. Set a challenge on a shared game where job seekers can interact with you. Experiment and see what happens.
The current labor market is proving to companies that job seekers are interested in more than just a good salary, so speak to those other facets of what job seekers want right now (hint: a great working environment, flexibility, autonomy, shared values, career growth, learning opportunities, and mental health benefits just to list a few). It's like a sales pitch, so craft a compelling narrative that would pique job seeker's interest.