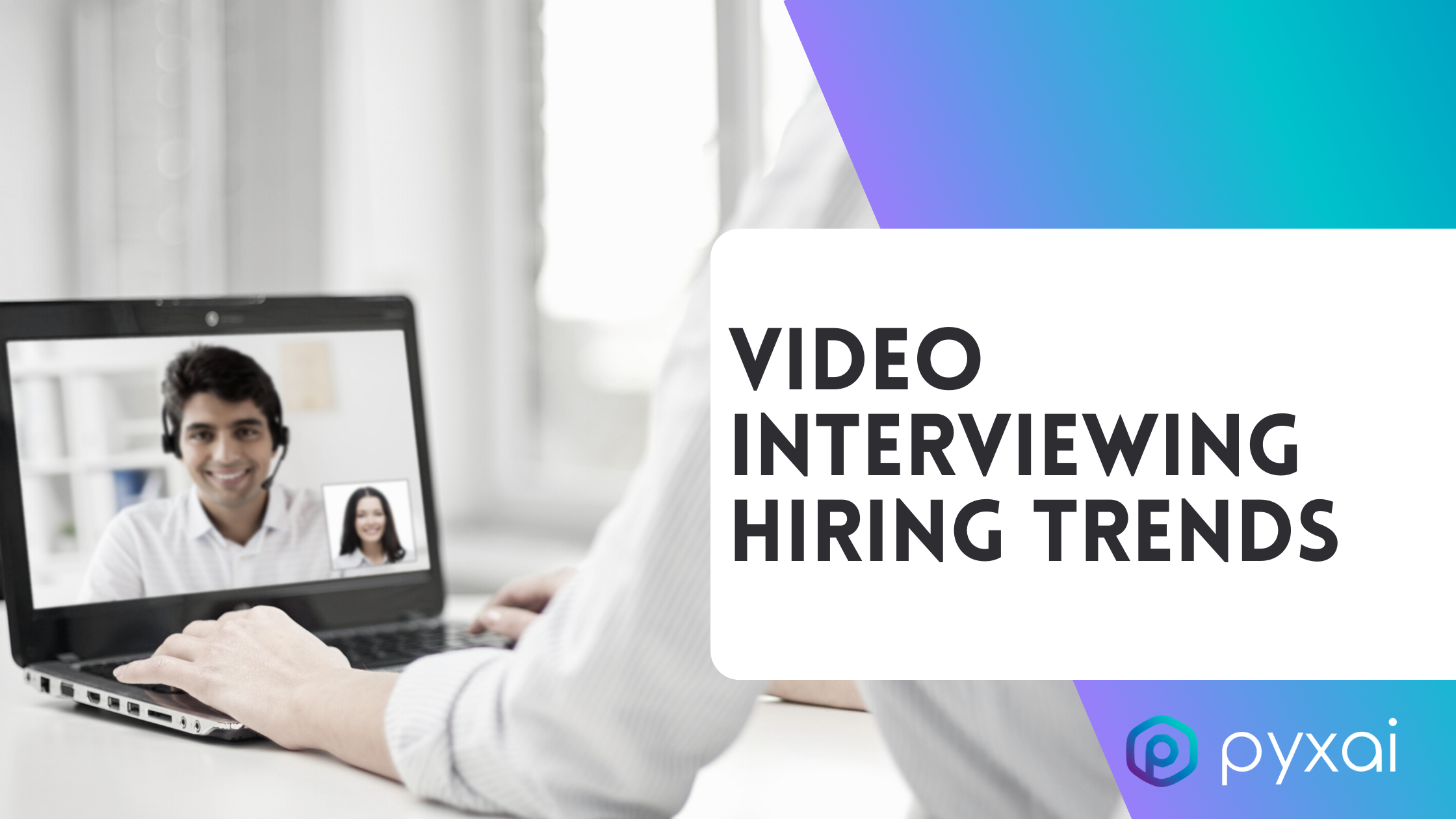 Video Interviewing Hiring Trends
Now more than ever, candidates are being asked to participate in video interviews as part of the hiring process. With so many benefits for employers, 81% of talent professionals agree that video recruiting will continue past COVID (According to a LinkedIn Employer survey). Many industries are quickly adopting the technology and the use of video interviewing solutions is changing the hiring experience for candidates. You may be asked to participate in a live interview via video, or video record your live answers to a set of video, voice-only, or text questions from the employer - all using interviewing technology. Many job candidates appreciate the convenience of video interviewing as they are better able to control the process. Let's check out other video interviewing trends taking place in the labor market.
70% of recruiting professionals agree video interviewing will become the new normal
COVID has unleashed a digital paradigm shift for many businesses. HR departments world wide have had to readjust to this remote-first world. As a consequence, many hiring practices have been changed from in-person interviews to video interviews and many recruiters like the new way of doing things.
33% of hiring managers 'know' within the first 90 seconds if they would hire you or not
"Image is everything" and recent research reveals that image and emotion beat fact and logic. This concept is magnified in the now video-first hiring process. The image you portray and the feelings you elicit from others is very important and this is why you should practice your video interviews.
80%+ of candidates see video interviews as an opportunity or something positive
In-person interviews is typically how job candidates differentiate themselves to an employer. Nevertheless, about half of the candidates surveyed said that video interviews are the most valuable tool in helping them stand out. Most job candidates see video interviewing as a credible, objective process.
86% of video interviewers do so from the comfort of their own home
Part of the anxiety of in-person interviews is that you don't know what to expect when you get there. Video interviewing from home promotes the feeling of a safe environment and a space that is controlled by the candidate. This experience is more pleasant for the candidate, this increases confidence and produces a higher chances of success.