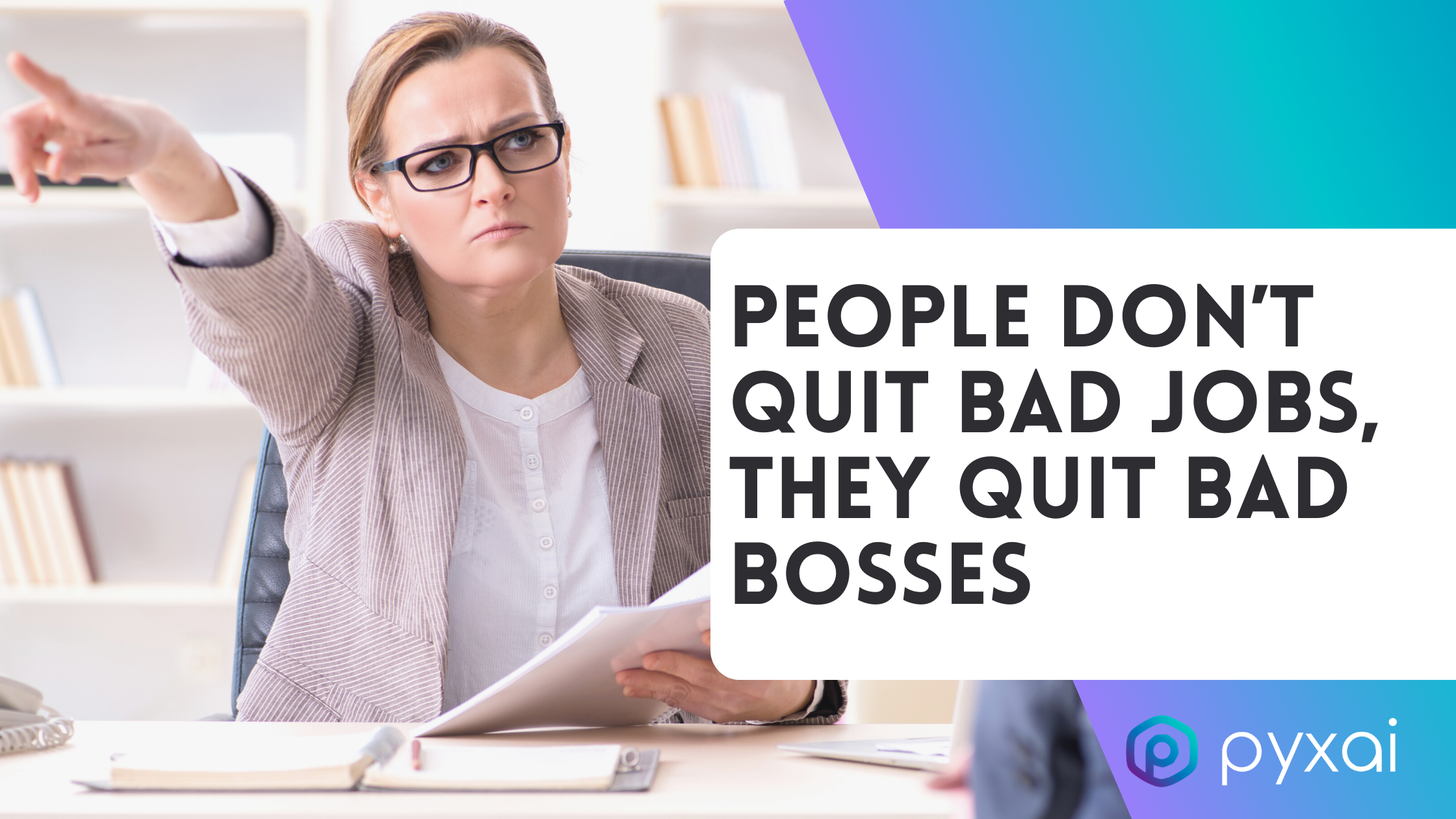 People don't quit bad jobs, they quit bad bosses
We've all heard the horror stories that happen at work with a co-worker or a boss. The backstabbing, snitching, gossiping, preferential treatment of others, or bullying, are just a sampling of the range of poor behavior some employees are subjected to.
According to a Gallup poll of more 1 million employed U.S. workers, those horror stories happen more common than we thought. The survey found the # 1 reason people left jobs is a bad boss or direct supervisor. Three quarters (75%) of the employees who voluntarily quit their jobs did so because of their bosses and not the position itself.
It's true - most of the time, it's not about what you do, it's about who you work with. Most people would go above and beyond for the manager who shows respect, understanding, and appreciation. However, who would go at bat for a manager who is disrespectful, obtuse, or ungrateful? Think about it, majority of us have a 40-hour work week at a job in which we spend most of our productive time and attention on. A job consumes a lot of our energy, thoughts, and well…life! Not all of us are willing to be subjected to rudeness and crudeness on a consistent basis. The tension, stress, and hurt feelings escalates to consequences and the survey confirms that most people just leave.
Companies who have a high rate of turnovers should allocate time and resources to take a closer look at their managers. When employees quit due to a poor experience in the company, it hurts the company's overall branding. Job seekers are empowered with data when looking for a job and a poor review from a disgruntled ex-employee may hurt talent acquisition efforts. It's important to figure out if there are particular patterns with a specific manager. Additionally, gauging the sentiment of all the employees and analyzing that data helps determine weak links. These types of fact-finding missions helps develop company culture, which is strongly correlated to financial performance. Companies that have a strong culture perform much better than companies with poor company culture. If increases in revenue and profits are a priority, then it is no doubt a good investment to analyze manager performance and employee sentiment so that the overall company culture improves.